Here's a look at our second white Pete Catan jersey.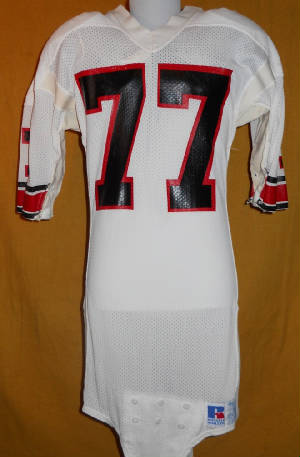 The right shoulder area of the shirt has five repairs, while the left shoulder and sleeve have one repair each. Otherwise, the jersey is in strikingly nice condition, appearing fresh and vibrant to this very day, leading us to believe this item was used in just a handful of contests.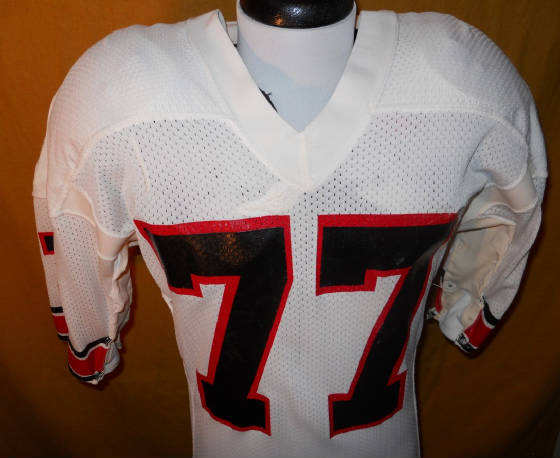 A closer look at the right shoulder and the factory-issued spandex side, which extends the entire length of the jersey and under the sleeve.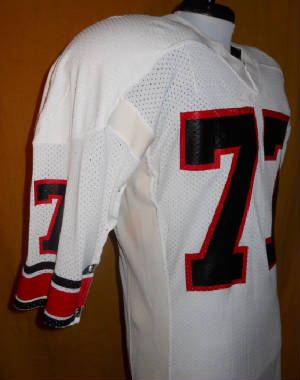 A look at the rear of the jersey, which gives a nice glimpse of the rubbery, "sticky" numbers and nameplate, both of which were created and affixed to Gamblers jerseys by a local Oshman's Sporting Goods store.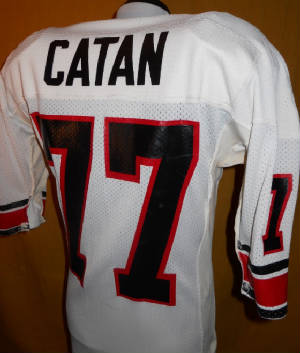 The left rear side of the shirt, which shows a vertical repair to the sleeve above the number "7." The sleeve stripes were the only graphics pre-done by Russell Athletic, the company that issued all Gamblers game jerseys. Accordingly, the sleeve stripes have a different feel and look than the numbers.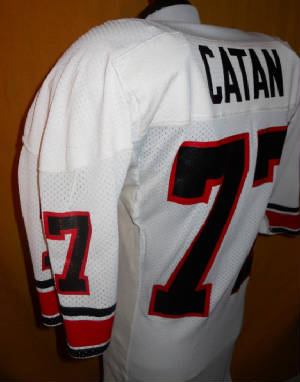 A close look at the bottom front, which has the usual Russell Athletic manufacturer's tag. Though the tag lists the size of the jersey as a 50, the actual size is much smaller thanks to the spandex sides. A fully intact crotch-piece is also present, which allowed the shirt to remain tucked and unbunched during the USFL's infamous trench battles.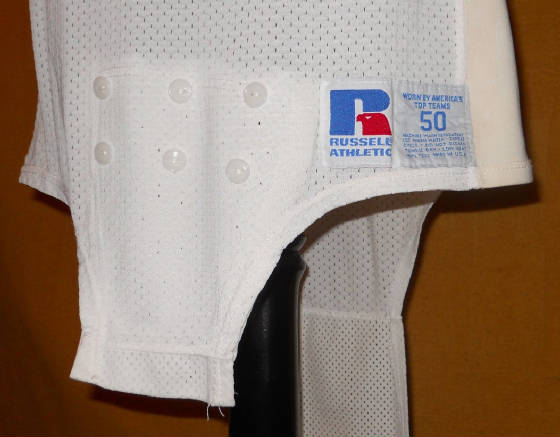 View Pete Catan's Biography Page