Cornerback Mike Mitchell was a pillar of the Gamblers secondary both years of the franchise. Our collection includes examples of both a home black jersey and white away worn by Mitchell. The black jersey featured here was worn during the 1984 season, as evidenced by the "M. Mitchell" nameplate which was used solely that year. (The nameplate was created because of teammate Mack Mitchell, who was briefly on the roster at the beginning of the season).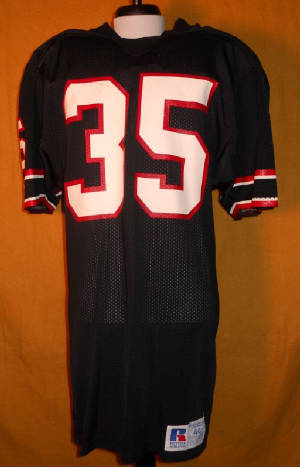 A second view of the jersey front.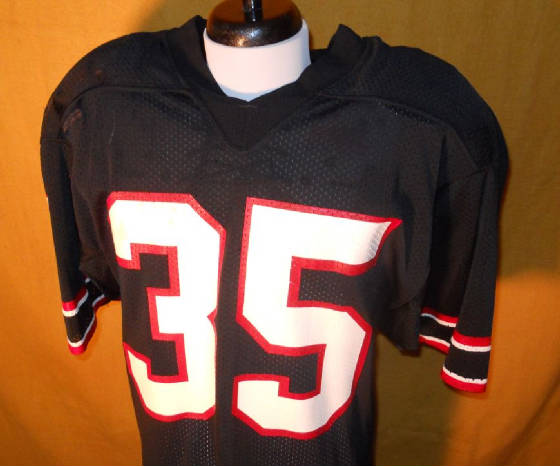 A closer look at the right shoulder, which has five repairs in the same general area (Mitchell's hitting shoulder!) Also present are a couple of minor paint transfers and general wear to the top of the number "3."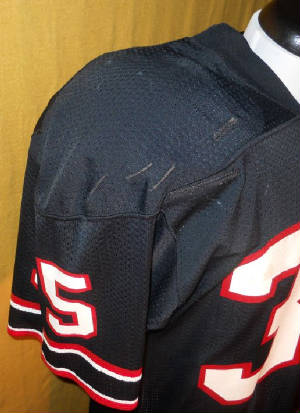 Mitchell's sleeve, which has a very loose, wide cut to it (direct from the Russell factory).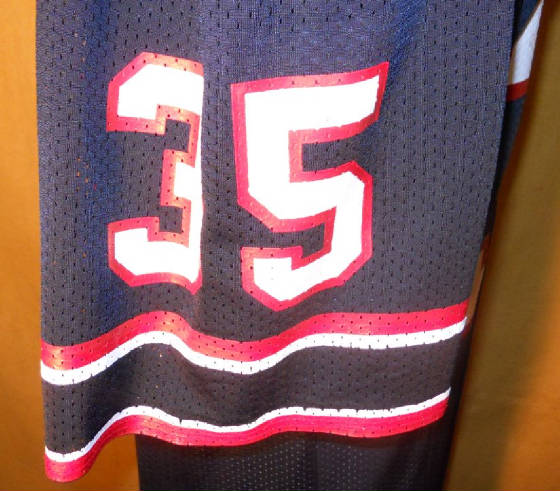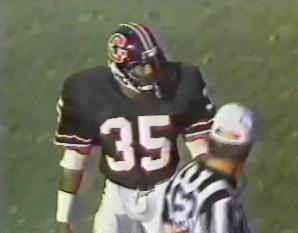 The back of the shirt, including the "M. Mitchell" nameplate. The Gamblers received their jerseys from Russell Athletic with only the sleeve stripes screened by the factory. Upon receipt, assistant equipment manager Albert Veytia would take the shirts to a local Oshman's Sporting Goods location, where they would add nameplates and screen on the numbers. Most repairs were also done by the Oshman's staff.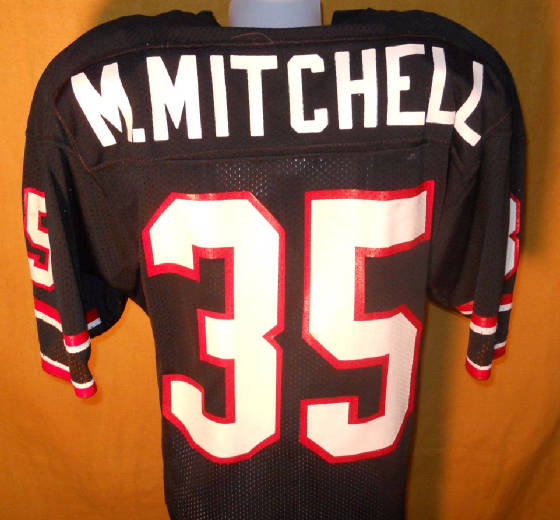 Another view of the jersey back and left sleeve.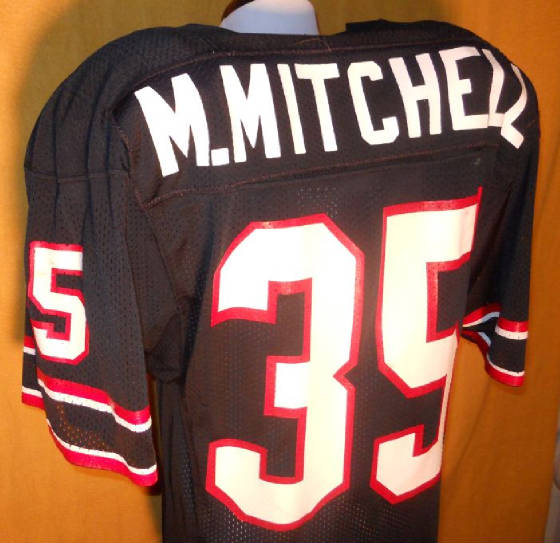 The Russell manufacturer's tag, which also gives the "44" size. This is the same tag that is found on every jersey in our Gamblers collection.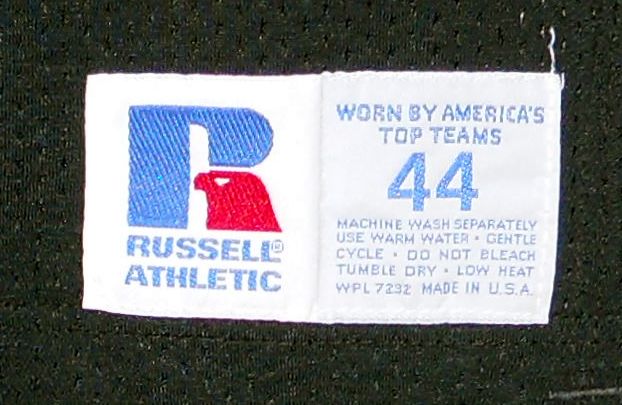 Back to the Game Used Museum Menu