Dennis DeVaughn was a speedy defensive back who played for the NFL's Philadelphia Eagles in 1982 and 1983, but saw limited playing time due to injuries. The Gamblers were eager to add DeVaughn to their roster in January, 1985, to help strengthen their defensive secondary unit.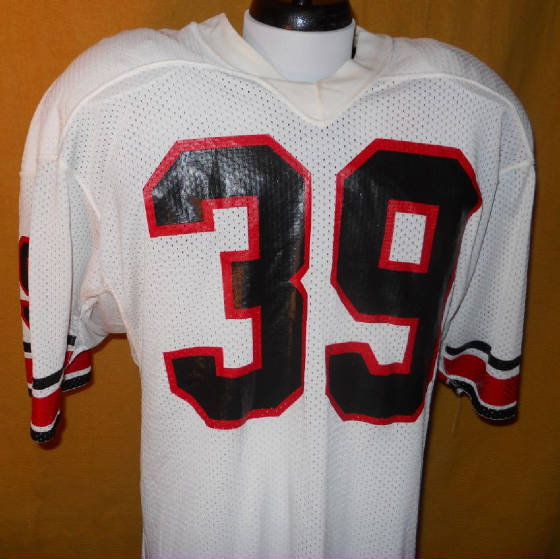 This example of a 1985 DeVaughn white jersey (two probably exist) displays light overall wear and no team repairs.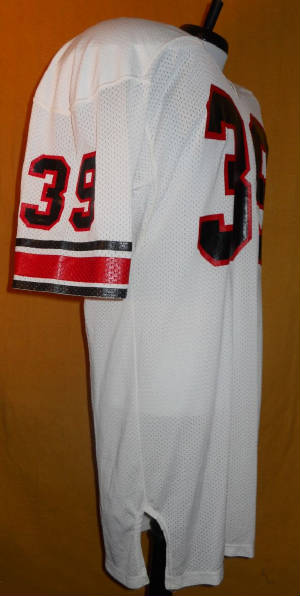 This is a rare circumstance where the reverse of the jersey displays more wear than the front! The middle area of the rear numbers features a level of cracking and scuffing not often found on Gamblers shirts. Interestingly, the upper and lower portions of the numbers are in great shape.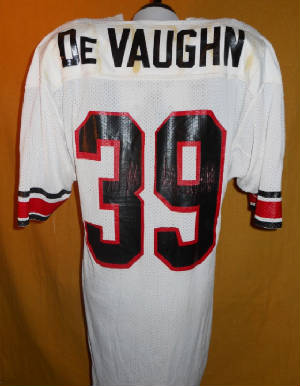 A closer look at the rear of the jersey, including the nameplate. Like many 1985 white jerseys, the nameplate displays brown-colored water staining that we believe originated from the game played in Denver's Mile High Stadium on June 9, 1985. The contest was played during a torrential downpour and was delayed for several minutes due to lightning strikes, and was the last game where the Gamblers wore their white shirts.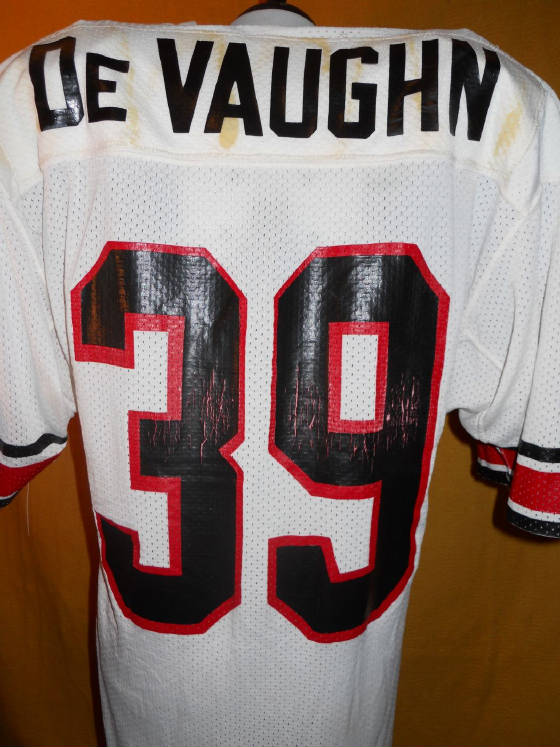 Another side view of the jersey, which is a loose-fitting size 46. Like most defensive backs of the day, DeVaughn opted for a large jersey with wide, full-length sleeves.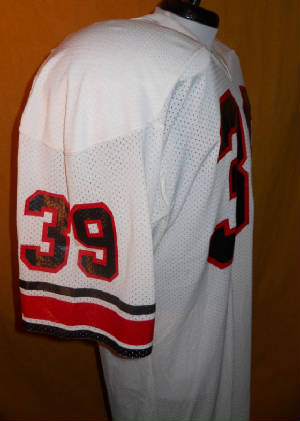 Back to the Game Used Museum Menu