Lee Wilson was a speedy defensive back who played briefly for the Gamblers during the last six games (including the playoff contest) of the 1984 season. He spent the first part of the season with the Arizona Wranglers, and actually intercepted two crucial Jim Kelly passes during the heartbreaking OT contest played between the Wranglers and Gamblers on March 31.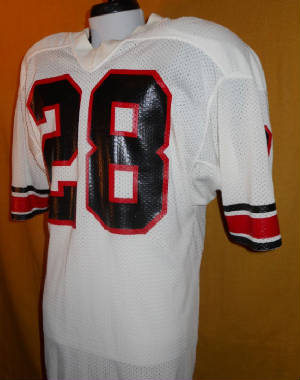 A full-legnth frontal view of Wilson's jersey, which, as should be expected, displays a minimal amount of use. The numbers don't have any noticable scuffing, and we didn't find any team repairs.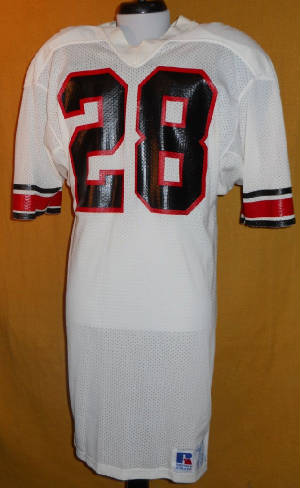 The rear of the jersey, which displays a nameplate and numbers that remain as fresh as the day they were added to the shirt. All Gamblers jerseys were sent to the team from the Russell Athletic factory with sleeve stripes only. A local Oshman's Sporting Goods location would later add the nameplate and numbers.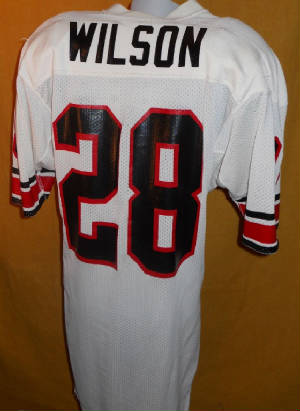 A closer look at the back of the jersey. The camera flash helps to highlight the glossy look of the rubber-like numbers and nameplate letters.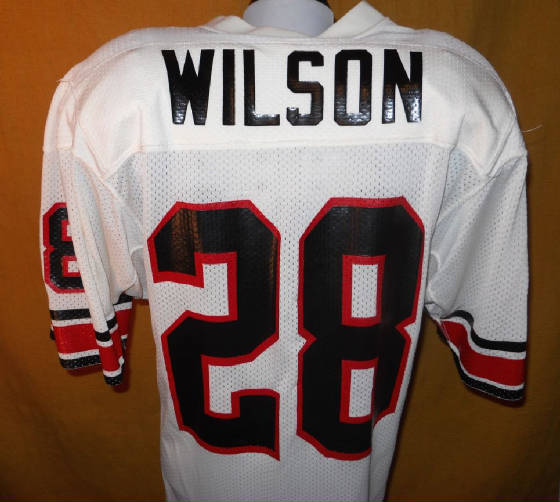 A closer look at the Russell manufacturer's/size tag. Like most of his fellow Gamblers defensive backs, Wilson opted to wear a loosely-fitting, wide-sleeved shirt.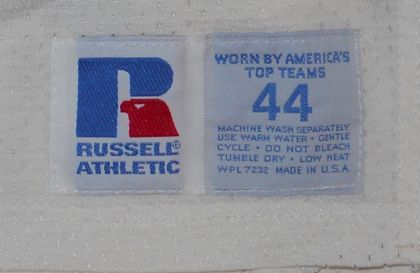 An inside-out view, which clearly shows how the red layer was applied first, as a solid base for the numbers. After drying, a thinner black layer was applied on top to create the two-tone numbers.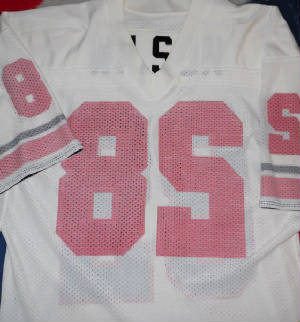 Back to the Game Used Museum Menu