An alumnus of McNeese State, wide receiver Mark Barousse was an important member of the "Mouseketeers." His sure hands and precise route-running abilities added depth to a group of receivers that rank among the best-ever. For your consideration is Barousse's black "home" jersey, worn during the 1984 or 1985 season.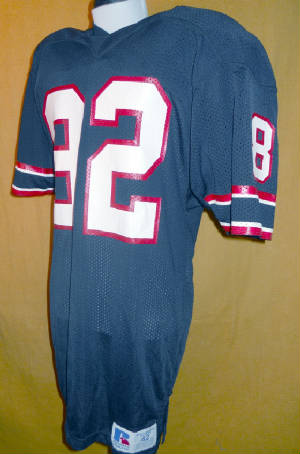 A view of the right side of the jersey and sleeve. Interestingly, the numbers on the right sleeve are slightly closer to the stripes than the numbers on the left. Since the numbers were added locally at a nearby Oshman's Sporting Goods store, Gamblers jerseys often display this kind of unique trait upon closer inspection.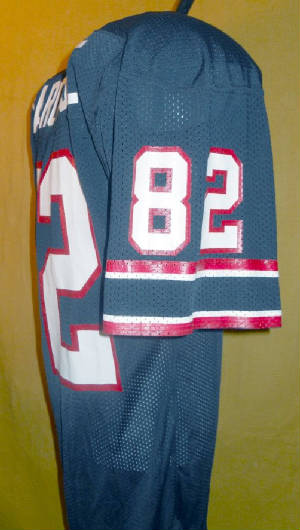 A rear view of the gorgeous Gamblers black jersey. Like most receivers on the team, Barousse chose to wear an airy, loose-fitting, spandex-free jersey with wide sleeves.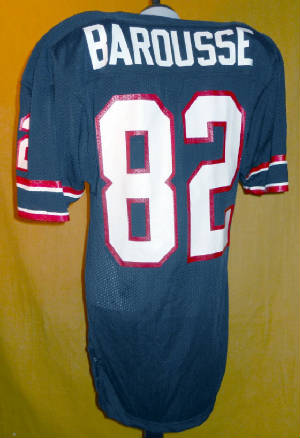 A closer view of the rear, highlighting a nameplate and back numbers that are still fresh as the day they were attached. The jersey displays very light use and no team repairs.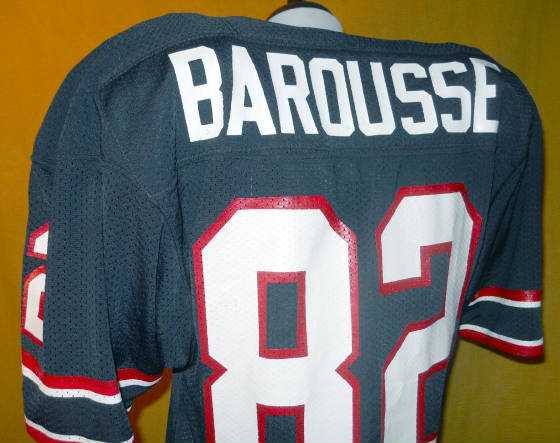 The Russell Athletic manufacturer's tag, which is found at the bottom left of the jersey front.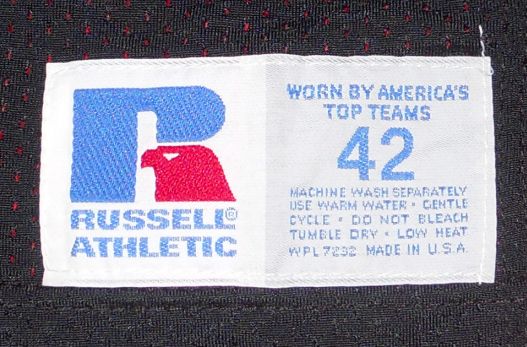 Back to the Game Used Museum Menu