The elusive Gamblers coaches shirt is one of the scarcest (and coolest) items in our collection.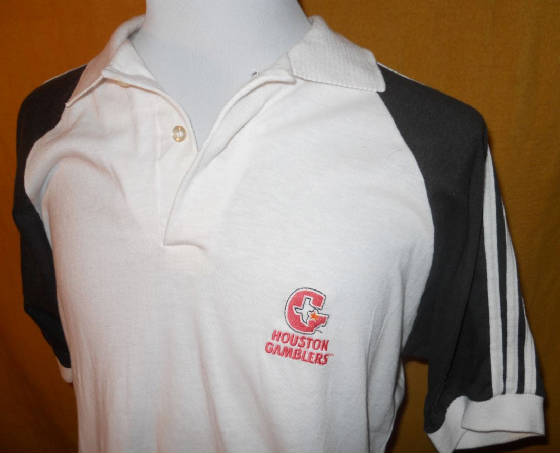 The body of the shirt is white, with black sleeves that feature three addidas-style white pinstripes and white cuffs that are approx. 1 1/4 inches wide. The top of the shirt has a collar and two button holes.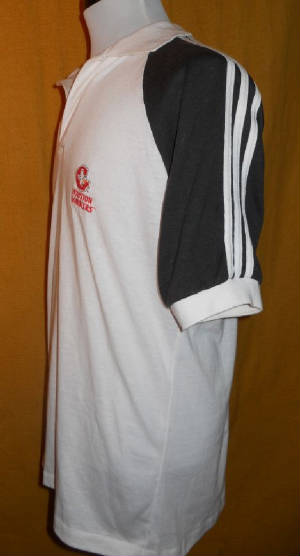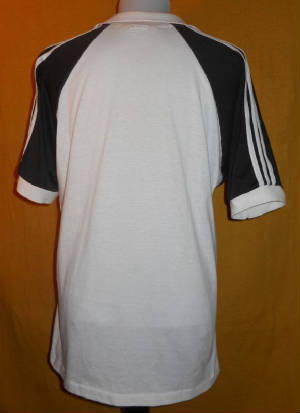 A close-up shot of the Gamblers name and logo, which is embroidered on the left breast of the garment. It measures approx. 2 inches tall by 1 3/4 inches wide.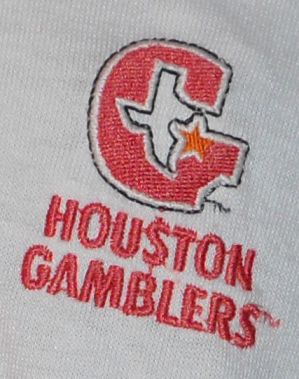 A look at the tagging in the neckline. The top tag is the "LOGO 7, INC." company manufacturer's tag, while the second one gives the size (large) and wash instructions.
We have two of these in our collection. One was sent to us by team founder and owner Dr. Jerry Argovitz (his shirt is exactly the same as the one featured here). We are not sure which coach wore the shirt highlighted on this page.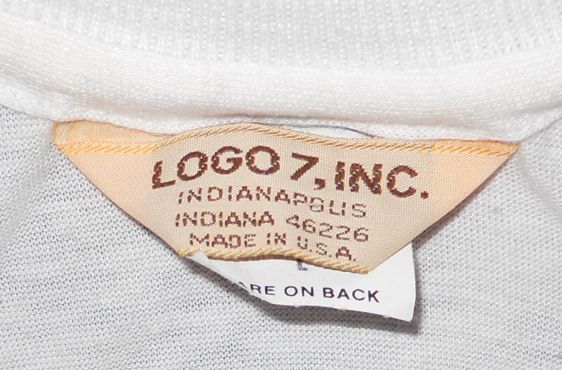 Back to the Game Used Museum Menu