Billy Kidd was capable of playing any position on the offensive line. While his "home" position was at offensive tackle, Kidd replaced injured teammate Carl Allen at center and was even mentioned by Jim Kelly during his Hall of Fame acceptance speech.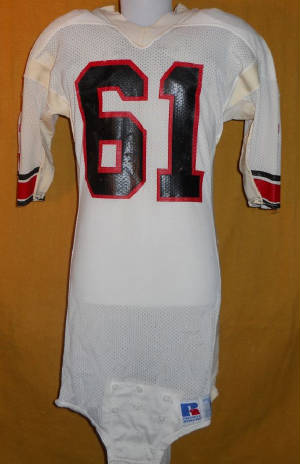 This particular Kidd jersey does not display many bumps or bruises, but does feature a repair near the right shoulder where the spandex side meets the nylon mesh (a one-inch square sewn repair area). The front numbers also reflect a small amount of contact damage.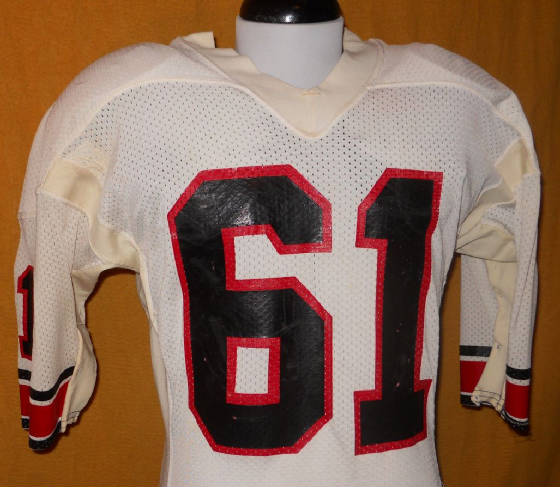 The rear of the white away jersey displays very well and exhibits the classic characteristics of a Gamblers battle shirt.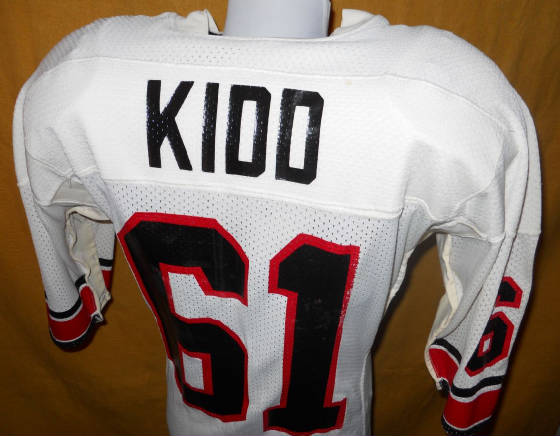 A rear/side view of the shirt. Spandex sides such as this were popular with the linemen, as it made the jerseys harder to grab by the opposition. The undersleeves also feature spandex, along with a series of grommet holes which allow the sleeves to be tied higher and closer to the shoulder pads (more or less accomplishing the same purpose that today's cuffed, short spandex sleeve serve).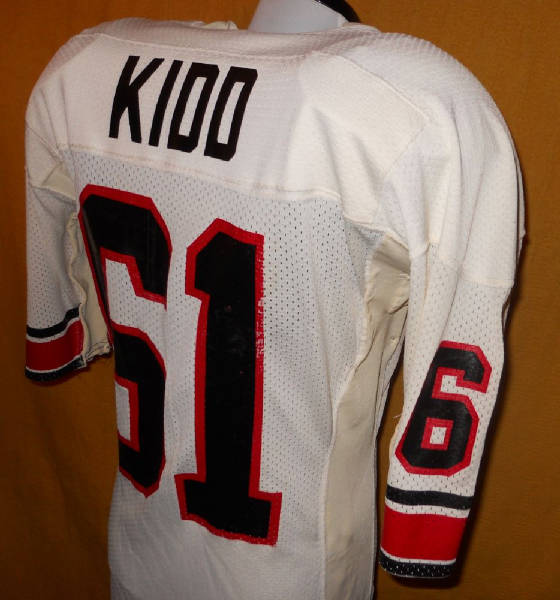 The bottom of the shirt features the typical Russell manufacturer's tag located at the lower right. Incidentally, the size listed on the tag is irrelevant due to the spandex sides. This jersey also has a "crotch piece", which is a long strip of material that hangs from the rear bottom. It folds under the wearer and fastens to the front by a series of six buttons. The purpose of the crotch piece is to prevent the jersey from bunching and becoming untucked.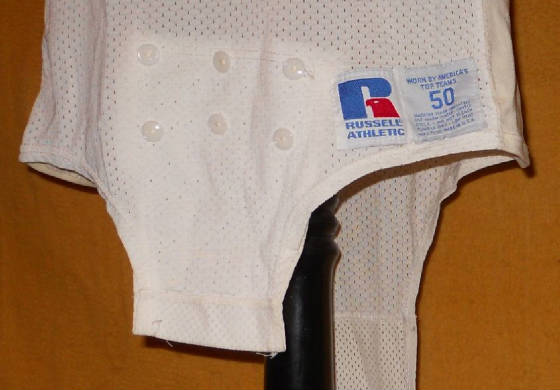 Back to the Game Used Museum Menu